Overcoming breast cancer with our strength and our caregivers' support
Cancer is a challenging period in every patient's life. Although you may feel that it changes you that you have to face life as a new person, that nothing will be the same again, your family will always love you and help you realize how strong you are. Even though people's reactions to cancer differ a lot, those who care about you will manage to help you continue doing the things you love, to fight together, and to find a way to turn the negative side into a positive one.
Discovering your new self after cancer
Deirdre is a cancer survivor who saw her life change with cancer; the changes were not only in her breast, nails, and hair - but also in her soul. The battle with cancer left her feeling exhausted, with anxiety hidden in the darkest parts of her being. Surviving cancer, she had to face a new self, a new life! Wanting to expel this darkness, she decided to travel to India just to rediscover her self and build a life beyond cancer. Now, having been to India 3 times, she plans to travel to Africa and she shares her life experience with us.
The worst day of my life: when I learned I had cancer
What was the worst day of your life? The day that you want to forget forever? For Ann Marie, that day was when she learned she had cancer. She was sure that after that day, her life would be never be the same... The way she feels, the way other people treat her, the way she thinks… they would all be different. But the only thing that would remain the same is the fear that cancer may come back again. Let's read her story.
"My mom is the strongest, I will always love her"
Here is what Morgan thinks about his mother, who is fighting cancer: "Hi my name is Morgan my mom was diagnosed with stage 3C breast cancer when I was in kindergarten. As you may know I wrote a post when I was 8. I am now 11 in fifth grade and she has had cancer for about 5 years. When I look back it tells me my mom is STRONG (of course I already thought that). She has fought this long and I will always love her in the present and the future."
Being a family member of a cancer fighter
This is not a story of a cancer fighter; this is a story of someone who was there when her beloved ones were fighting cancer. Cathy shares with us her experience with cancer in her family. At first, she actively participates in the "3 Day Walk", an event aiming to raise money to fight cancer. The first time she participated was in 2003, the year her sister was diagnosed with breast cancer. During that walk she had the opportunity to meet other amazing women – women fighting this type of cancer or helping loved ones overcome it. Moreover, in her article she shares with us her aunt's story from the time she was diagnosed with lung cancer, until the day she passed away.
People's reactions to cancer
How would you react if somebody told you that she has breast cancer? Did you know that people diagnosed with breast cancer might find it difficult to talk about it? People's reactions are very different. When disclosing your diagnosis, some people may make inappropriate comments, and some will understand you; then there are those who might have nothing to say, but will do anything to help you and make you feel you are not alone. These are the kind of people you want on your side when facing this disease.
Memory problems after breast cancer treatment
After her breast cancer treatment, Lisey faces memory problems. As she writes on her blog, "before cancer I could remember just everything, but after cancer I forget everything". Wanting to learn more, she found a study showing that people who undergo chemotherapy face memory problems and one that claims breast cancer survivors are "less likely to maintain sustained attention" compared to those without a history of the disease. In her story, she describes how the way she thinks and concentrates have changed.
Your relationship with your doctors
Whatever the type of cancer you have been diagnosed with, you don't have to rush your decisions. Even if you know a few things about cancer, sometimes you won't get to really know what kind of treatment you will undergo. Jean suggests that, after your exams, you discuss your treatment options with your doctor – after all, doctors are there to help you, so you need not be afraid to ask them. It is important to have no unanswered questions before you start your treatment. And, beyond having a doctor with whom you can have a good relationship, you should also feel comfortable about the center where you will have your treatments. Read more about the importance of your healthcare providers.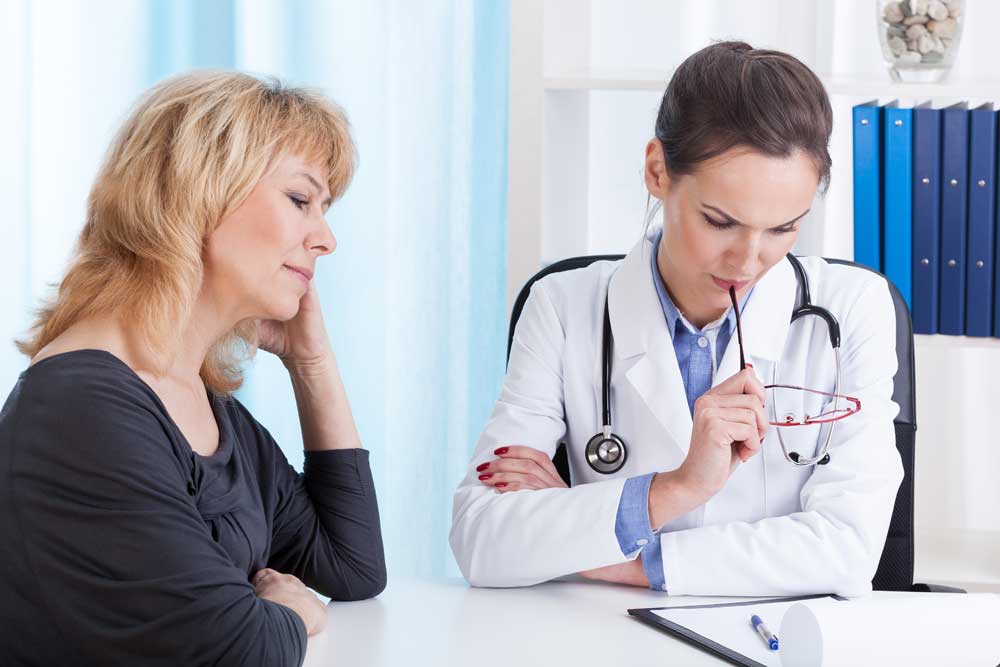 Married for 40 years - and both breast cancer survivors!
Gwen and Anthony are a couple, and both have been diagnosed with breast cancer. Gwen was diagnosed with stage 1 breast cancer but she finally conquered the disease. Then, Tony was also diagnosed, but regardless of the prediction given by the doctor, they don't stop fighting – they even have an article and video interview to prove it!
Keep painting on lymphedema's terms
Dealing with breast cancer might sometimes lead to other conditions, such as lymphedema, which causes swelling, numbing and pain - making simple routine tasks seem like a difficult, painful hurdle. This blogger has lymphedema, but she tries to continue painting, a great passion of hers, even if it is on lymphedema's terms. In her article she helps readers understand how difficult it is to tackle lymphedema, and she hopes someday researchers will find a cure.
"Find a way to turn the negative side into a positive one"
BBC One aired a movie called "The C Word", a documentary based on the book by Lisa Lynch, a blogger who died of breast cancer. In the film you can see how her diagnosis changed her everyday life, as well as her plans for the future. But even as cancer was spreading to her bones and her brain, she was trying to find a way to turn the negative side into a positive one. This review of the movie calls it a "wonderful testament" to Lisa.
The active role of patient advocates in research
Jamie, a (self-proclaimed) breast cancer researcher, turned stay-at-home mom, turned breast cancer patient, showcased her research at a large scientific conference. Her work focused on the benefits of including advocates in the research process. It is encouraging to see the work of her team reaching such audiences, including "VIP scientists". Let's hope that the role of advocates in research gets widely accepted – and becomes the norm! You can read more about Jamie's experience at the conference on her post.
An uninvited reason to rediscover yourself
These articles do not hide the fact that breast cancer is a life-threatening condition; after all, they are written by women who have experienced it one way or another. However, they reveal that a breast cancer diagnosis and our fight to conquer it can show us our inner strength and the unconditional love of our caregivers. Nobody welcomes breast cancer in their lives – but some manage to see a positive side amidst the daily fight.