Olaparib increased overall survival in relapsed ovarian cancer
9 Jun 2016
Compared with placebo, maintenance olaparib (Lynparza), an inhibitor of the DNA repair enzyme poly ADP ribose polymerase (PARP), somewhat increased overall survival in patients with platinum-sensitive relapsed serous ovarian cancer, but not enough to reach statistical significance.
The effect was more pronounced in the presence of BRCA1/2 mutation (BRCAm), which was associated with a median survival increase of 4.7 months, according to an updated analysis adding an additional 3 years of follow-up of a 16-country randomized phase 2 trial (Study 19) of 265 patients. Olaparib is the first ovarian cancer drug to target a specific genotype.
Promising clinical results
Although the study's primary endpoint was progression-free survival -- and it showed a significant improvement in this in BRCAm patients — the update also evaluated overall survival as of September 2015, when 77% of patients had died. In particular, the investigators found:
Median overall survival was 29.8 months for patients in the intervention arm and 27.8 months for the placebo arm.
In those with BRCAm, the median survival was further enhanced at 34.9 months versus 30.2 months.
The latest analysis also confirmed a significant benefit over placebo in the exploratory endpoints of median time to first subsequent therapy or death in BRCAm patients and BRCA wild-type patients: 15.6 versus 6.2 months (significant) and 12.9 versus 6.9 months, respectively.
An additional improvement in median time to second subsequent therapy or death in both BRCAm patients (22.0 versus 15.3 months) and BRCA wild-type patients (17.0 versus 14.7 months) was found.
Promising results seen in an earlier full analysis set (FAS) may also have been driven by women with BRCAm, wrote Jonathan A. Ledermann, MD, of University College London Cancer Institute, U.K., and colleagues in the Journal of Clinical Oncology. They added that investigations into the contribution of patients who were BRCAm-negative but were homologous recombination repair-deficient are ongoing.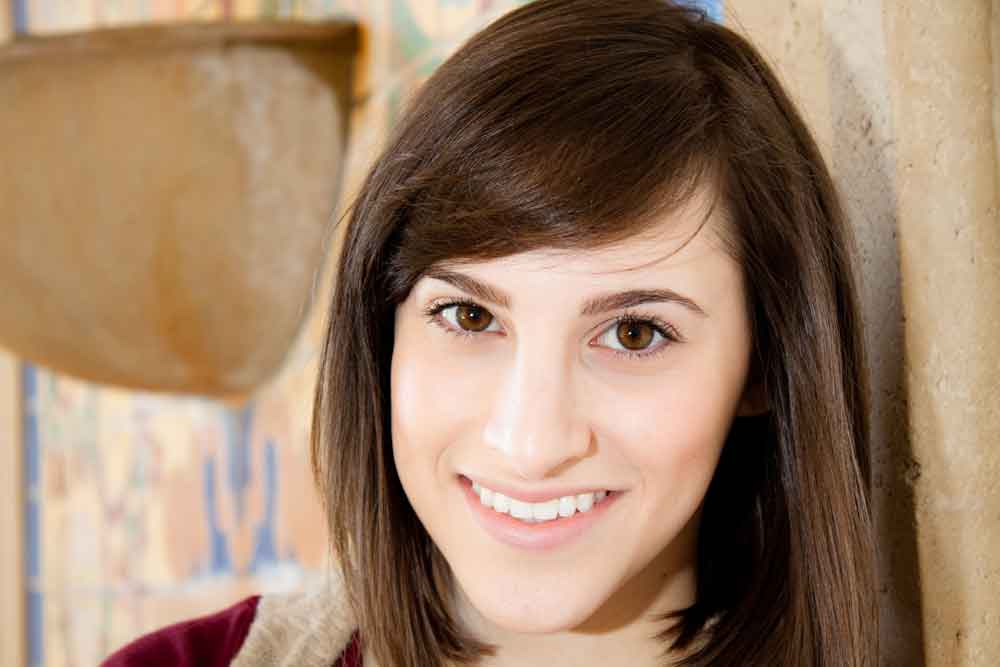 What did the earlier analysis show?
As in this update, the earlier analysis, done after a data cutoff in November 2012 and published in 2014, had shown no significant improvement in overall survival with olaparib, either in the FAS at 58% maturity or the BRCAm subgroup at 52% maturity. The 2014 analysis did, however, show a significant improvement in median progression-free survival (11.2 months versus 4.3 months), as well as in times to first and second subsequent therapy or death.
During 2008-2010, the study had randomized 136 of 265 patients to oral olaparib at 400 mg twice daily and 129 to placebo. Eligible patients had received two or more platinum-based regimens and had shown a partial or complete response to their most recent platinum-based regimen. BRCAm status was known for 254 of the 265 participants (96%) based on germline or tumor tests.
Five-year survival in the FAS was 29.2% in the olaparib arm and 20.4% in the placebo arm. In BRCAm patients, the rates were, respectively, 36.9% and 24.3%. At the September 2015 cutoff date, 11% of patients overall remained on olaparib and 1 remained on placebo. Among the 136 FAS patients, 13% had received olaparib for more than 5 years, including 15% of those with BRCAm -- an exceptionally long time for a drug to provide benefit in ovarian cancer, Lederman noted. These included 11 of 74 patients with BRCAm (14.9%) and 7 of 62 without BRCAm (11.3%).
Similar common adverse events reported
There was no change in the safety profile, and no new cases of therapy-related myelodysplastic syndromes (MDS)/acute myeloid leukemia (AML) have been reported since the 2012 cutoff date, he said. So far, two olaparib patients and one placebo patient have developed MDS/AML, to which ovarian cancer patients treated with chemotherapy are prone. "The pattern of toxicity -- the common adverse events of nausea, fatigue, vomiting, and anemia -- were similar in the patients in the overall population and those having treatment for more than 2 years," Ledermann said. Dose reductions and discontinuations were also similar.
"This analysis supports prior Study 19 data in patients with BRCAm platinum-sensitive relapsed serous ovarian cancer showing a significant progression-free survival benefit and delay to time to first subsequent therapy and time to second subsequent therapy with olaparib," he and his colleagues concluded. Commenting on the results, Isabelle Laure Ray-Coquard, MD, PhD, of Léon Bérard Cancer Center in Lyon, France, pointed to the encouraging durable responses to olaparib in some ovarian cancer patients who had previously undergone multiple treatments.
Source: MedPage Today